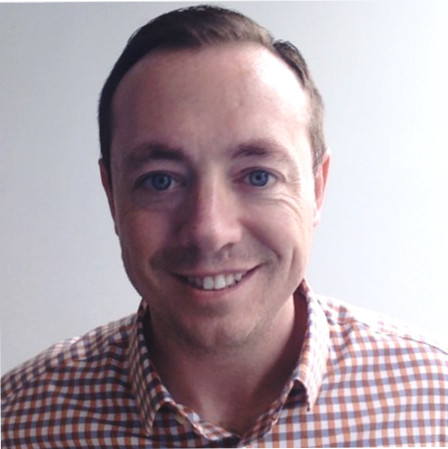 For our most recent installment of our "Meet the RocketBuilders" series, we bring you Derek Augenstein. Derek is a recent transfer from our sister company, nimblejack, where he worked for several years in various business development roles. Derek's passion for client service, mid-afternoon coffee meetings, and the occasional after hours drink with a prospect will help RocketBuild in our ongoing effort to improve the local economy, one local coffee shop or brewery at a time!
Q & A with Derek Augenstein
Q: What is your role at RocketBuild?
A: VP, Business Development.
Q: What do you do for fun?
A: I enjoy family time with my wife and two boys, Luke and Jack. I also have been a die-hard Purdue basketball fan since I can remember.
Q: What's your favorite local lunch spot?
A: I would say Yolk, or a stroll over to City Market on a nice day.
Q: What languages do you prefer to code in? 
A: I leave that up to the brilliant and talented developers at RocketBuild. I prefer that they handle the coding and so do our customers.
Q: If you had to stay up all night for a hackathon what drinks and snacks would you need to keep you going?
A: I would be cheering on the hackers with a Ballast Point IPA and boneless wings.
Q: What got you into your career?
A: I started off in the financial field with Wells Fargo, but always had a passion and interest in technology. I stumbled upon a small software shop in 2009 and then ExactTarget came calling in 2012. I then rode the ExactTarget/Salesforce train for about 6 years. This led me to an opportunity at RocketBuild where I am excited to make an impact and take this company to the next level.
Q: What's your favorite band or artist?
A: Old school Michael Jackson.
Q: What's your favorite type of project to work on?
A: I'm generally involved on the business development side, but love working with happy prospects. When you have a positive attitude, the entire team can get excited about a project. I also enjoy introducing our team to new projects we have never done.
Q: Fun Fact:
A: In 2005, I worked and studied abroad for a summer in Sydney, Australia. I am also a proud winner of a fraternity talent show at Purdue University in 2003.